Okay, so I am working on getting our Parent's Association to purchase the art department some display strips for the hallways. When I put up the big art show at the end of the year, we put up the artwork in a circle around the auditorium. Unfortunately, we have that really junky brick surface...not the smooth painted bricks that tape doesn't stick to, but the course grey brick that nothing sticks to. We usually end up stringing some wire to hang the artwork on between two screws but it looks so bad! I've talked to our custodians and they have said that it would be no problem to screw these display strips on, but I don't know which ones to get!
The Pre-K teacher likes the cork board strips, but I've also heard that they don't hold heavy artwork very well...I need some help on this! Please let me know if you have or have used any of these and what you think!!!!
Here are my options that I'm thinking:
1. "Hold Up"Display Rail: I'm thinking this one is on the bottom of my list...not sure how tightly it will hold heavier artworks, like collages and paintings on thin cardboard/tag board??? But I like how this one is clear and shows the entire artwork...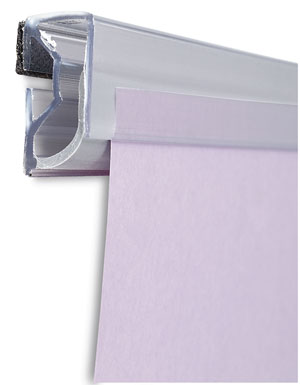 2. TrapEase Display Rail: I'm thinking this one may be a better option than the previous one...mentions holding posters in it's description...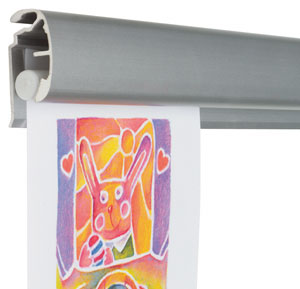 3. Map Rail: Not sure about this...heard the strength isn't all that, and I'm worried the cork will eventually fall out! (The only thing I'm thinking is that maybe I could do two rows of these so that heavier artworks will be tacked on all four corners....?)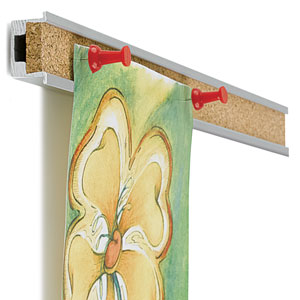 4. Aluminum Clip Strip: Not sure about this one either...the description says it can hold heavy posters....